Burley Village Hall
Open Daily 10am - 5pm including Sundays
September 8th to 23rd 2012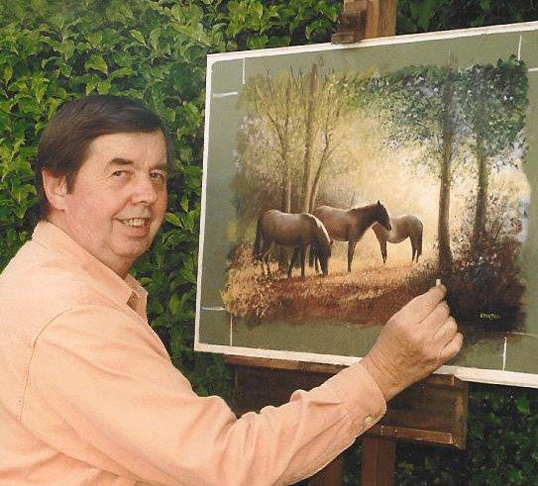 Colin Courtice
Tel: 01590 624003

Website: The Woodlanders site
Email: jancolin@colincourtice.co.uk

Colin Courtice
For some years Colin had enjoyed painting purely as a hobby, but when the opportunity came to move away from his life-time career in advertising and graphics to paint full-time, he jumped at the chance. An added bonus was to be able to move to such a delightful village as Brockenhurst in 1995 right on the doorstep of some of his favourite landscape subjects within the New Forest.

Colin was trained as a commercial illustrator at Willesden and Homsey Art Colleges in North London, but his fine art techniques are self taught, particularly those involving pastel, a medium with which he has a particular affinity, so much so that he now regularly demonstrates to art societies and runs his own pastel courses.

The beauty of nature, wildlife and a love of the countryside are reflected in Colin's work. From misty river scenes, to dramatic landscapes and paintings of gentle English scenery, his subjects are extremely varied. He is also known for his still life paintings, facades and animal studies. He has received several awards including Best Pastel in the Wildlife Arts Society Exhibition in London, and the prestigious Art in Nature competition, which saw his spectacular "Volcano" painting on a national tour during 1998.


Colin's Paintings